Evan Williams Straight Bourbon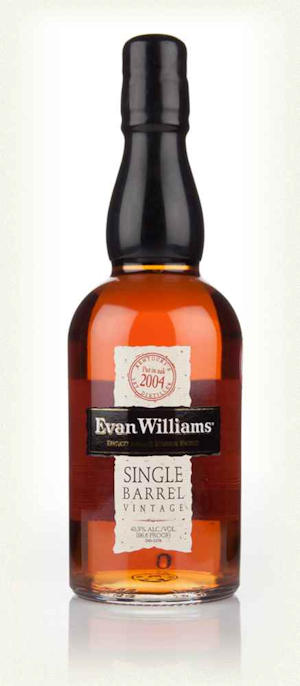 Evan Williams Single Barrel 2004 (bottled 2014)
Information regarding Evan Williams Single Barrel 2004 (bottled 2014)
Evan Williams is an American Straight Bourbon Whisky and has a smoother taste than other Bourbon in the market place and this pictured bottle is a 9 Year Old whiskey.
With this Bourbon costing under £40 it is a great buy.
Distillery Details for Evan Williams Straight Bourbon
Evan Williams Bourbon is massive in America and is the second largest seller of Bourbon within America. The Evan Williams brands have been in production since 1763 and it is distilled at Old Evan Williams Distillery which is a subsidiary of Heaven Hill Distilleries.
The name Even Williams comes from a Welsh man who settled in a part of Virginia which later became Kentucky in 1780. He was a farmer who discovered a better use for corn by making 'Bourbon'. Going by the records of the time he was Kentucky's First Distiller.
Present day the 8th generation Master Distillers is Parker & Craig Beam and they use the same process in the production of Evan Williams from all those years ago.
£34.84
View Scottish Single Malts by Distillery
OTHER WHISKIES OFFERS