Hibiki Japanese Harmony Master's Select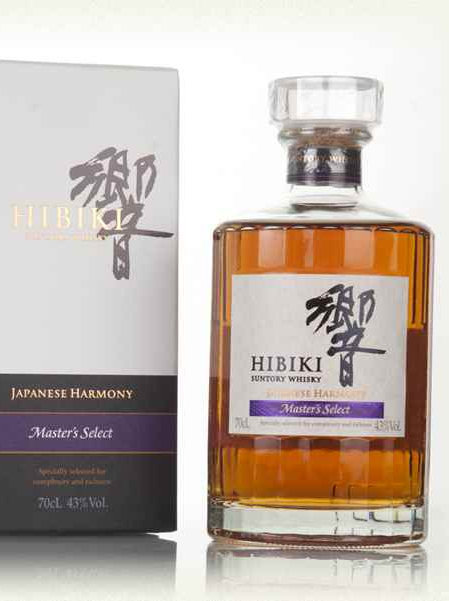 Information regarding Hibiki Japanese Harmony Master's Select
Hibiki Japanese Harmony Master's Select
Rated very highly by the Travel Retail Market, this was release to everyone because it was just class. It is one of those Japanese Blended Whiskies which once you have tasted, you just want more. It also has an amazing fruity sherry finish.
Tasting notes for Hibiki Japanese Harmony Master's Select
Nose: Citrus blossom, mango and juicy raisins. A slight touch of vanilla-rich oak.
Palate: Chocolate orange, creamy wood notes, dried apricot and sultanas, cinnamon.
Finish: Plum and ginger. Brown sugar and milk chocolate.
Tasting notes are from Master of Malts - https://www.masterofmalt.com/whiskies/suntory/hibiki-japanese-harmony-masters-select-whisky/
The Hibiki brand is made by the famous Japanese company Suntory who also own other whisky brands like Bowmore and Laphroaig and bourbon brands like Markers' Mark and Jim Bean/ More details about all of Suntory brands can be found at www.suntory.com/brands/index.html
£92.95
View Scottish Single Malts by Distillery
OTHER WHISKIES OFFERS