Welcome to greatwhiskies.com - The Online Whisky Guide for all Whisky Drinkers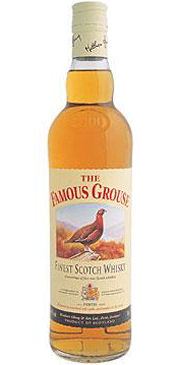 Welcome to this online whisky guide where you will find over 60 brands of whisky available to buy online. You can also access the great selection of Scottish Single Malts by clicking on the Scottish whisky links on this website.
All the special bottles are written about in great detail from where they were distilled, to the type of water that is used to produce them. I will explore the taste of each of the whiskies and generally give as much information as possible to help you decide if you would like to consume these whiskies. They all have a correct price on the page (at the time of writing) and where you can purchases the brands. All you have to do is just click on the link provided and this will take you to a seller who will deliver worldwide.
I have tried to have a full range of different kinds of whiskies on this site from around the world. I am not stating that these are the best whiskies in the world, but all that are present are full of character and well worth a tipple or two. The list is in alphabetic order on the left for easy navigation and, as you will see when reading the pages the detail is about the brand of whisky, but also mentions other whiskies that the distillery produces or produced. There is a whisky for everyone on this site so just click the links and read about the brands and distillery details. Most of the distilleries do have tours so remember if you get the chance, visit them as the tours will really show you how whisky is made. It can be like stepping back in time with the historic backgrounds that are on display with some of the older distilleries.
You can click on the links on the left to gain access to the whisky pages on this site. There is also a whisky site that I have produced called Planet Whiskies and this give you details of all the whiskies in the world and also carries a large section for worldwide distilleries. There is a great section for Scottish Single Malts where most Scottish malts are listed
So enjoy this site and remember you can contact myself with more information regarding any whiskies on this site and I will publish your comments. I feel this is important as the more information that is included on this site, the better for everyone. I truly believe that this website will grow even bigger with more whiskies being added but any comments that the viewing public give will be a additional help to this site. All comments will be published in full so that the users can also gain a satisfaction that there feeling about the brands can be read and enjoyed by the whisky world. On this site I will always state whisky as whisky and not 'whiskey' as I am Scottish whisky drinker and have to write in my natural language.
Share Great Whiskies on social media